The outbreak of the Covid-19 pandemic has severely weakened the business model of many sports organisations in recent months. Despite the difficulties caused by the health crisis, several investment funds have maintained their operations within European football by taking stakes in the social capital of clubs in the Old Continent. Will such a movement grow in the months and seasons to come? Olivier Jarosz, Managing Partner at Club Affairs, gives us his view on the subject.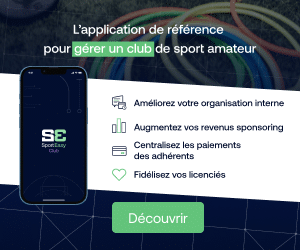 Several investment funds, predominantly from the United States, have recently bought shares in European clubs. This is particularly evident in France with the examples of Girondins de Bordeaux, Toulouse FC, and SM Caen. How can this new appetite of investment funds for the football industry be explained?
With its strong economic development, European football has been attractive for many new people to enter the business, with a wide variety of investors now leading the development of the clubs. It would be, in my opinion, a mistake to simply categorise all the « new » owners into a homogeneous group. Some investors perceive a profitable investment in football while others invest in football to revive a family and/or territorial heritage, to honour their roots. Examples of the latter include Ryan Reynolds, who recently bought Wrexham FC, and Dave Cormack, a Scottish-American businessman who recently acquired Aberdeen FC.
Going back to investment funds, the football operations are essentially a strategy for diversifying their assets portfolio. Currently, interest rates are extremely low and the accommodative monetary policy, practised by the major central banks, favours the flow of liquidity. This leads to strong bullish trends in the markets – developments that are not always correlated with trends in the real economy – such as the soaring price of Tesla shares or the very sharp rise in Bitcoin. Some metals, like silver, have also experienced strong growth in recent weeks.
Investors are looking to make their (significant) liquidity work in transactions with the best security/return ratio. And football can be an appropriate choice at this time of great uncertainty due to the pandemic outbreak. Let's not forget that football is the first « non-essential » sector to resume action all over Europe last spring – with the exception of France, Netherlands, Belgium and 7 other leagues… In the United Kingdom, the British government justified the resumption of the English Premier League last May with the desire to mitigate the effects of the health crisis and the morale of the population, in order to regain a semblance of normality. Football is therefore considered a real public good. This rapid recovery – unlike other parts of the leisure industry – has sent a signal of confidence to investors interested in entering the business through clubs' capital.
« Football is therefore considered a real public good »
Another reassuring element for investors is the fact that very few French or European clubs have completely disappeared in the modern history of the sport. Certainly, due to financial disappointments, some clubs have sometimes changed their legal form or even their name but a professional football club hardly ever dies. Moreover, the public authorities always keep an eye on football activities. For example, in France, during the first two lockdowns, state-guaranteed loans and various expense exemptions helped clubs through this difficult period and even, occasionally, helped with their cash flow problems.
Finally, the last argument in favour of European football: clubs are currently considered undervalued compared to North American sport franchises. Currently, to make an investment in an American sport franchise, the required investment usually crosses the $1 billion mark, whereas the resources needed to invest in most European clubs are generally much lower. New investors, particularly from the United States, believe they can significantly increase the value of their new acquisition by streamlining their operations and importing proven methods from America. This scenario is fuelled by the strong growth in global football consumption in recent years, regardless of the worrying future tendencies related to how younger generations consume sports content. Therefore, investors plan to significantly increase the club revenue in order to attain a more or less significant capital gain in the medium term, after which they envisage reselling their shares.
The Covid-19 pandemic has severely weakened the cash flow of many clubs. Will this period accelerate the entry of investment funds into European football, through capital-return operations?
Professional football is resilient, and this has been demonstrated during this pandemic. While many sectors of the economy are still at a standstill, for instance the hospitality industry, football has been allowed to resume its core activity. In Scotland, while the churches are still closed, the Scottish Premiership and Championship continue only with a few minor cancellations or delays. Football has proven that it is capable of withstanding pandemics and this is very important to investors.
« Football has proven that it is capable of withstanding pandemics »
Moreover, despite its strong growth in recent years, the economic maturity of European football is still low. By streamlining their operations, clubs can still experience strong revenue growth and investors are well aware of this parameter. It is no coincidence that financial players such as Goldman Sachs and JP Morgan have carried out their first operations in European football in recent seasons.
Finally, you are right, the crisis will certainly create opportunities. In countries such as France and Germany, very large amounts of liquidity have been injected into the economies in recent months, even going so far as to help « zombie companies ». For an investment fund, it can be interesting to buy back a near-dead asset. By righting it through a cash injection and cost rationalisation, there will be a good prospect of capital gains. Recently, as part of our activities, we have carried out the valuation of a League 2 BKT club on behalf of a client. Between January and May 2020, the financial requirements of the owner of the club in question decreased by more than 50%! Certainly, there will be good deals and plenty of opportunities for investors looking to enter the European football market.
Is the financial logic behind investment funds compatible with the management of a European football club?
Today, Europe's biggest clubs have already streamlined their operations. They are no longer just football clubs, but they are gradually becoming entertainment companies. The financial logics associated with the operation of investment funds can be easily applied to such clubs.
Several measures have also favoured the rationalisation of the management of European football clubs in recent years. The most important of these is the introduction of Financial Fair-Play. This measure has incentivised European clubs to clean up their business models while keeping accounting more organised. This has ever since been a driving force for the entry of new types of investors into European football. Players such as investment funds can now more easily examine the financial health of a football club and compare its financial statements to other assets. Decision-making is simplified. Similarly, banks can now lend more easily to clubs because they have a better readability on their accounts. For example, Tottenham Hotspur recently borrowed €175 million from the Bank of England, no less.
« Financial Fair-Play has incentivised European clubs to clean up their business models while keeping accounting more organised »
While there is a lot of focus on the entry of investment funds into football, other types of investors could also soon appear in the European football landscape. For example, one could envisage a scenario in which large pharmaceutical companies would begin a strategy of diversifying their activities by acquiring sports clubs. In a world where there would be strong competition over, for example, vaccines, large laboratories could then afford « low » media coverage by buying European football clubs. Today it may sound like a whimsical scenario, but you never know what the future holds!
Recently, investment funds have also shown expressions of interest in companies responsible for marketing, TV and commercial rights on behalf of professional leagues. This is particularly the case in Italy with the example of Serie A. This phenomenon is also noticeable in rugby with CVC's desire to enter the capital of a commercial company created by Six Nations Rugby. Could they eventually have a say on the format of the competitions?
Although each country has its own regulatory specificities, clubs generally operate in professional leagues with specific statutes, which contain very strong safeguards. They are even sometimes too strong, preventing a sometimes overdue evolution. In some European leagues, a quorum of around 90% of positive votes is required to make a format change. Moreover, it usually takes a validation from the Federation to finalise the vote. So, the regulatory structures are very robust.
Finally, the format is only the result of a developed strategy. In the end, it is only a tool. Changing the format of a competition without studying the overall ecosystem often results in failure. I do not think it is the priority of the investment funds to weigh in on the discussions to make such changes in the immediate future but certainly they are in the background for other alternatives. I am convinced of the importance for these investment funds to acquire football-specific knowledge and insights when they decide to enter into European football, which would also serve as a safeguard against any changes that would be too drastic and counterproductive.
⚽️ Quels sont les piliers de la nouvelle stratégie de développement des @girondins ?https://t.co/NeMWXwsrOG

— Ecofoot.fr (@Ecofoot) February 1, 2021