Contributor to the Wall Street Journal and ESPN, Jake Cohen answered for Ecofoot several questions on the financial competitiveness of the English Premier League. During this interview, Jake explains in details why the English Premier League had underperformed in continental competitions and what the new TV deal will change for the future of the English clubs. Finally, Jake ended the interview with a word on the French Ligue 1…
Can you introduce yourself to Ecofoot readers?
I'm a lawyer based in Boston in the United States and I write about legal, financial and economic issues sport for the Wall Street Journal, ESPN and other outlets. I'm also a consultant for LawInSport, an international sports law publication and digital media company.
How do you explain the failure of English teams in UEFA competitions for the 2014-15 season (except for Everton FC) while the Premier League benefits from the strongest financial resources?
I could be biased as a Chelsea supporter, but I would also remove them from the equation – over the past four years, Premier League clubs have won their matchup seven times during the Champions League knockout rounds. Six of those wins are Chelsea's, so I think they've been doing their job for English football.
Abonnement Ecofoot Premium – S'abonner à notre version premium, c'est :
Accéder à 100% des contenus Ecofoot
Bénéficier de nos meilleurs contenus au format magazine
Soutenir le développement d'un média que vous appréciez
I agree that English clubs haven't been as successful on the whole as one would expect, given the enormous financial resources clubs in the Premier League enjoy. Part of it has to do with the fact that many English clubs have been knocked out of the Champions League by Real Madrid, Barcelona, Bayern Munich, and very recently, Paris Saint-Germain, all of whom earn just as much, if not more than the biggest Premier League clubs.
Additionally, as the Premier League broadcasting revenues are negotiated collectively, every Premier League club gets rich, which makes for a much stronger league overall. In fact, all twenty Premier League clubs are now among the top forty highest-earning clubs in the world, and this doesn't even take into account the new broadcasting deal, which takes effect starting in 2016/17.  Each club now has the ability to sign high quality and high-priced players.
With such a strong league, Premier League clubs have a much harder road to the league title, and even a spot in the top four to secure Champions League football than clubs in any other leagues.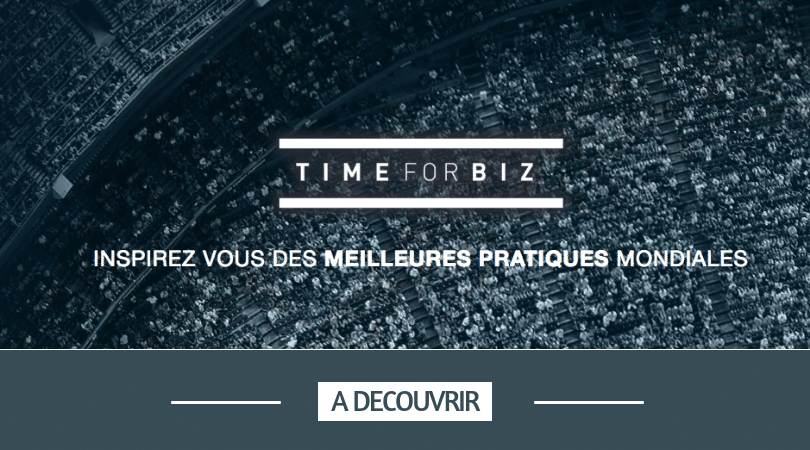 Take Newcastle, for example. They are a mid-table club, but they can afford to buy some of the better Ligue 1 players, such as Moussa Sissoko, Yoan Gouffran, Massadio Haïdara, Emmanuel Rivière, and Rémy Cabella. With all those players leaving Ligue 1 and joining the Premier League (not to mention the likes of Hazard, Giroud, Lloris, Azpilicueta, Remy, Sakho, Zouma, Lovren, and Capoue in recent years), it strengthens the Premier League, which makes for a tougher schedule for English clubs in the Champions League.
What do you think about the Premier League domestic TV rights rise for the period 2016-19? How British broadcasters will support this inflation?
Like most people, I certainly expected the TV deal to rise, but I didn't expect it to rise by that much! The new deal represents a seventy percent increase, which is an enormous increase over the already-huge £3 billion-plus deal the league currently enjoys (the current deal represented a seventy percent increase over the 2010-13 deal as well, a dramatic change from the less than five percent increase from the 2007-10 deal to the 2010-13 deal).
It seems as if the advertising and other revenue streams Sky and BT will generate can support such a hefty increase (or else Sky and BT wouldn't have been in the position to bid so much). Also, Sky and BT will naturally pass on some of the cost on the consumer, which will make UK television packages more expensive. It's also worth noting that while Sky has three times the number of live games than BT, it is paying over £11m per match. BT, conversely, is "only" paying £7.6m per match.
For more on Sky, BT, and the rights deals, I highly recommend this article written by Daniel Geey.
How much would the Premier League receive for international TV rights for the same period (2016-19)?
International rights will definitely increase, but it's difficult to estimate a figure, as each market is different. In the United States, for example, interest in the Premier League is at an all-time high. The current deal, pegged at around £56m per year, runs through the 2015/16 season (as a comparison, Canal+ pays around £53m per year for the French rights to the Premier League). I would expect the US deal to increase considerably given the growing interest.
Nick Harris at Sporting Intelligence estimates that international rights deals will generate around £2.23 billion from 2013-16. As Harris notes, this is a 55% increase over the previous £1.43 billion generated from 2010-13. If we assumed a very conservative 35% increase in the next round of negotiations, that would generate over £3 billion over the next three year period, or over £1 billion per year.
In France, several Ligue 1 presidents think the Premier League will be so powerful that it could leave the UEFA in a near future to create its own competition. What do you think about this scenario?
I think any new competition would have to rival the Champions League to be feasible, which would require top French, Spanish, Italian, and German teams to buy in. As such, if any new competition is to take form, I think it would have to be done at the ECA level, rather than at the Premier League level.
Will this new TV deal attract new foreign investors in Premier League?
The TV deal highlights the relative value of the Premier League compared to other domestic leagues and will allow Premier League clubs to sign more top talent, which may make the league more attractive to investors, but the Premier League already has a massive amount of foreign investment.
For example, if the rumoured sale Crystal Palace to American investors goes through, 30% of the Premier League's majority owners will be English, 30% will be American, and 40% will be other nationalities.
Chelsea and Manchester United will have the two biggest shirt sponsorship deals in football next season, thanks to Chevrolet (American company) and Yokohama (Japanese company). Two of the biggest clubs, Manchester City and Arsenal, have stadiums named after airlines based in the United Arab Emirates.
In your opinion, which club of Premier League has the most virtuous financial model?
Different clubs have different goals. Some clubs are run as for-profit companies, while others are run as for-trophies companies.
Manchester United earned over £20m in profit last season, but no major trophies to show for it and missed out on the Champions League this season. Manchester City had the largest losses, but won both the Premier League title and the League Cup.
In terms of maximising resources, Southampton has done a fantastic job. Keep in mind, just five years ago, Southampton was starting the 2009/10 League One season with negative ten points as a penalty for going into administration. With the new ownership and under the stewardship of Nicola Cortese (who has since left the club), Southampton has climbed from the bottom of the third division of English football to the upper tier of the Premier League and a solid chance of competing in Europe next season.
Going forward, in terms of the best chances to earn both trophies and profits, Manchester United, Chelsea, and Manchester City are in the best positions going forward.
Which emerging club could join the Big Four in the future and compete for the Premier League title?
Even though one club will miss the Champions League, I think the Premier League has a big five, with Manchester United, Manchester City, Chelsea, Arsenal, and Liverpool.
I think it is extremely unlikely that a club outside of those five will win the league or even earn second place in the foreseeable future. Should more than one of these clubs stumble in a given year, Tottenham Hotspur and Southampton seem the most likely to me to sneak into the Champions League.
What do you think of the French Ligue 1? Are you watching some games of this competition?
I do not watch Ligue 1 – not because I wouldn't want to, but because there's only so many hours in a day! I do try to follow Ligue 1 in the news however, and it seems like I'm missing out on a very exciting season!
That said, I do follow the finances and was happy to see that the broadcasting and media rights deals will increase under the new deal after revenues actually declined under the current deal.
Frédéric Thiriez himself has said "French football is in a recession," but the removal of the 75% "supertax" and the increase in revenue from the new broadcasting deals should certainly help dissuade both fans and investors of this notion.
Si vous avez aimé cet article, n'hésitez plus à vous inscrire à notre newsletter foot-business.